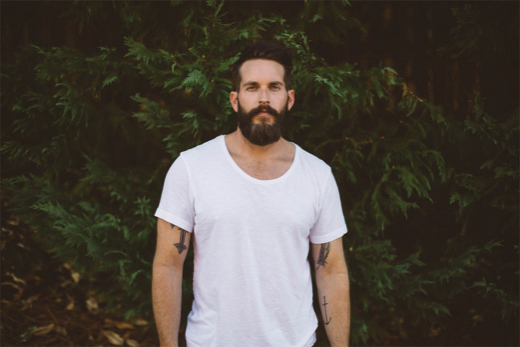 Rock
Owner
---
Rock was a coal miner before he came on board to help run Salon 43 One. He and his wife, Brittany, had been dreaming of opening a salon for a while. It would definitely be a different job setting, but he now feels that he is exactly where he needs to be! He runs the behind the scenes part of the business, making sure everything is taken care of so the stylists can do their very best behind the chair. He has always said, "If you enjoy what you do, you will never work a day in your life!" Rock truly loves Salon 43 One and everyone that walks through the door!
Brittany
Owner
---
Brittany has been doing hair for over a decade now, and Salon 43 One has been her dream since she began in the industry. She truly cares about each and every person who comes into the salon. She has such a wonderful, giving spirit and lifts you with her smile. It's so great being able to watch her living out her dream and using her gift to bless others. If you want a complete makeover, a trim, or just someone to talk to, Brittany is the one to see.
Kat
Front Desk Manager
---
Kat is passionate about loving people! She feels called to use her gifts, passions, and talents to serve people wherever she goes. Along with her salon family, she finds joy and fulfillment in adding beauty to people in any way she can. Her mission statement here at the Salon is "I want people to leave better than when they came in." So, whether she greets you with a smile or sends you off with a kind goodbye, she is dedicated to providing an excellent experience to every single guest.
Annabeth
Receptionist
---
Annabeth brings peace and joy to everyone she meets. She uses her job as a way to serve those around her and to take the time to get to know them. Annabeth says, "I find the most joy in getting to hear everyone's story. People are so unique." Her kind heart combined with her eagerness to achieve excellence makes for a unique and personal experience for every guest that walks in our doors, making everyone feel welcomes and loved.
Chandler
Stylist
---
Chandler considers herself extremely lucky to have a job that doesn't feel like work. As she highlighted hair through a cap in her kitchen during high school, she knew this industry was for her. Her light hearted and witty demeanor helps everyone in her chair feel like her friend. Chandler really loves to do looks that look "lived in" and imperfect. "The best part about this job, to me, is to see faces light up at the end of an appointment, when you can tell that people are just really digging the way they look. I love that."
Rebecca
Stylist
---
Rebecca's journey as a stylist began in Tuscaloosa in 2012 before making her way to the Iron City, Bham! Her love for hair started with "dress up Mom" (or Barbie) as a kid and turned into a true passion when she realized how fun it was to bring a little color into the world. Whether you're looking for a touch-up or a complete makeover, Rebecca loves keeping up with new, innovative ways of transforming your style, cut and color! If you're wanting to bring a little more personality to your looks and locks, Rebecca is your girl!
Heather
Stylist
---
Heather loves all things beauty. Ever since she stepped into the hair world in 2013, her knowledge for understanding hair, and love for enhancing people's beauty has made her the stylist she is today. She is always up for a challenge and loves catering to client's needs. Heather always loves a change so come visit her whether you need to refresh your color or want to try something new!
Amber
Stylist
---
Amber decided to be a stylist when she was in college in the midst of trying a couple of different majors. When she realized she was not passionate about the majors she had chosen, her family then encouraged her to pursue her artistic side with Cosmetology. She can't thank them enough for that boost of encouragement because she is now doing what she is passionate about and that is to enhance the beauty in people through hair. Her goals in life is to give God the glory through every situation, love people as He does, and to have fun! 
Beth
Stylist
---
Beth has been in the hair industry for 7 years, and her passion and drive to continually grow, develop, and improve as a stylist is what her clients love most. She is not only wonderful at cut and color, but also thrives at special event makeup, especially weddings. Developing deep meaningful connections with her clients, makes her someone you'll always want to come back to. Her heart is pure as gold, and so are her skills!
Daphne
Stylist
---
After many years of watching her grandmother do hair and giving her Barbie dolls the most fabulous cuts, Daphne decided to become a stylist. In many ways, styling hair has always been a part of her life. Daphne believes that we are all created in the image of God, making each person beautiful in their own unique way. She finds joy in helping others know their beauty by highlighting the features that make each of them stand out. She believes she is called to do much more than hair; she believes she is called to be a difference maker. It is her desire to add value to each person she encounters. Come see Daphne to make your day a little brighter!
Kristy
Stylist
---
Kristy has been pursuing her dream in the industry for almost 7 years now and her passion has continued to grow year after year. She is always learning and growing to perfect her skills as a stylist. It's most important to her that each client feels comfortable and confident, from the time they walk in and throughout their whole experience in the salon. It brings her the most joy when her clients see their final look and love what they see. There is nothing more rewarding to her than to daily enhance each clients natural beauty. The foundation of her career and passion is built upon the saying, "There's nothing more beautiful than making someone else feel beautiful." She truly is living her dream by serving others and lifting them up daily through her gifts as a stylist.
Erin
Associate
---
Erin Burgess has worked in the salon industry three years prior to joining the Salon 43 One team.  Her passion to see clients happy has led her to pursue her dream of becoming a full time stylist. She started her journey as an apprentice in January 2016. She thrives on developing personal relationships with every client that walks through our doors.
Kaitlynn
Associate
---
Born and raised in Tampa, FL Kaitlynn relocated to Birmingham, Alabama to pursue her calling of becoming a cosmetologist. Joy is her hearts desire to bring to those who are around her. Her passion for people and making them feel loved is her drive to create personalized styles for each client that sits in her chair. Her hard work ethic and love for people is the perfect combination to make all your hair dreams come true!